Wer ist das Gesicht hinter creativepiano?
When you play music, you discover a part of yourself that you never knew existed.
(Bill Evans)
Hinter creativepiano verbirgt sich der nach Wien gereiste Pianist und Klavierpädagoge, der auf den Namen Stefan Lechner hört.
Stilistisch werden für ihn keine Grenzen gesetzt, Musik ist Musik, Hauptsache sie ist gut und anregend.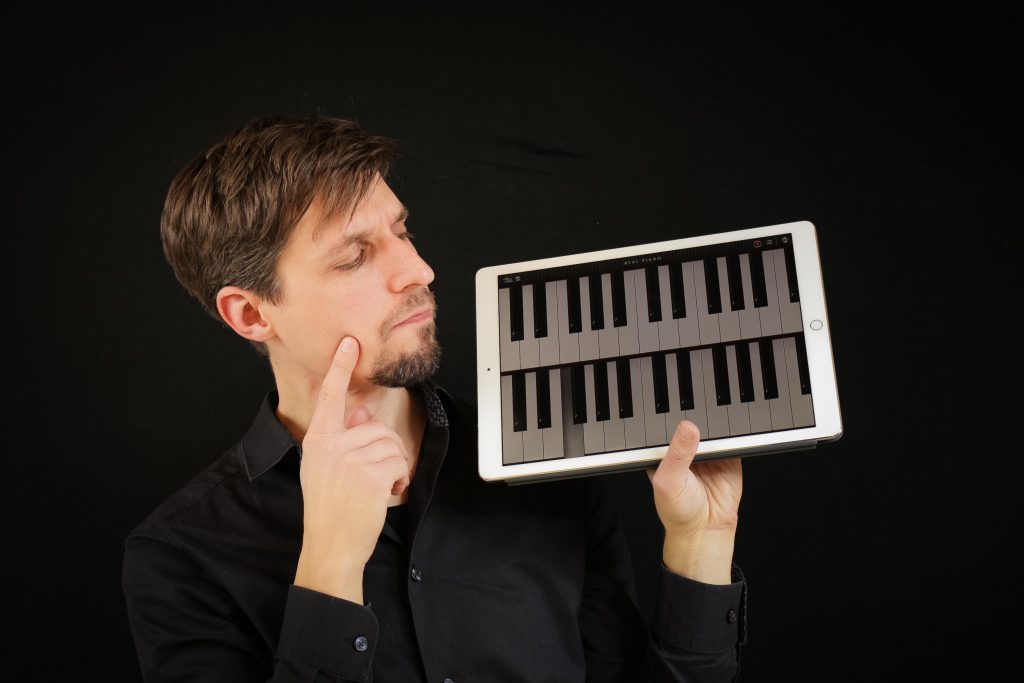 Deshalb findest du Stefan manchmal in einem Klaviertrio, ein anderes Mal in einer Jazzcombo, vielleicht auch mal einen Popsänger oder klassischen Instrumentalisten begleitend.
Seine Leidenschaft ist es, das gebündelte Wissen aus seinem Instrumentalpädagogikstudium und 20 Jahren Unterrichtserfahrung in passender Form an seine Schüler/innen weiterzugeben.
Dabei immer auf der Suche nach neuen Wegen und Ideen um seinen Schüler/innen zum Erfolg zu verhelfen.
In einem zeitgemäßen Klavierunterricht, der vor allem Kindern hilft, ihre musikalischen Stärken zu finden.
Möchtest du mehr erfahren?
Klicke auf den Button und vereinbare eine Probestunde!